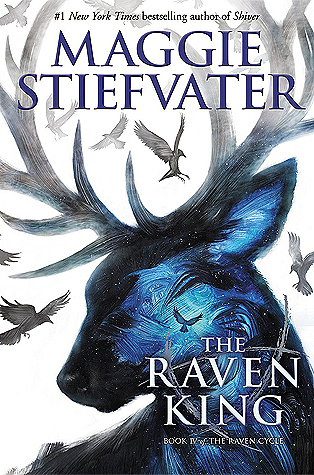 All her life, Blue has been warned that she will cause her true love's death. She doesn't believe in true love and never thought this would be a problem, but as her life becomes caught up in the strange and sinister world of the Raven Boys, she's not so sure anymore.
Playlist
Lover Killer – My Brightest Diamond
Love is Blindness – Jack White
Heartlines – Florence + The Machine
I've been waiting a long time to make this playlist, many of these songs have been in my head for this series for a long time, and what's great is that after the final novel many make even more sense than they did in the first book (which makes me very happy!)
Most of these songs are included because they mention, dreams, birds, or trees. In particular "Lover Killer" refers to Blue (obviously!) while "In Dreams" focuses on Ronan and "Kingdom Come" centers more on Gansey.
Additionally, I also chose some songs that fit more with the plot, such as "The Kiss" and "Original Beast". For this particular playlist I tended to pay more attention to lyrics than to the particular music, however the music tended to be either very stripped down (think folky – like "Three Sisters") or extremely filled out (think epic fantasy – like "Shadows"). Basically I was trying to create the feel of Henrietta mixed with the Arthurian legends and magic that infused Raven King.